Bankworld Academy
Training is Bankworld's forté.
Bankworld Academy, a division of Bankworld Inc., offers a vast array of courses, adapted to the specific needs and circumstances of the country, or-ganization and trainees.
Our training methodology consists of lectures, seminars, workshops, case studies, exercises, role-playing, group discussions, team assignments, computer-assisted training, modeling and simulations.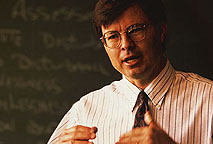 Bankworld's classes are high-energy, interactive and motivational events, utilizing training principles that ensure a high degree of participant interest, contribution in the class, subject matter retention, and future application of the learned material.
We have provided training to thousands of managers and professionals from enterprises, financial sector and regulatory agencies, and public officials, worldwide.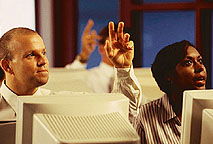 Bankworld has developed and utilizes best practices and special techniques in adult education.

One of our advanced seminars is for training trainers who are preeminent subject matter experts, but are not experienced in the transfer of knowledge.

Our trainers have received endless accolades from their trainees and "Exceptional" ratings in post-training evaluations.

We have conducted various study tours to the US and other parts of the world in order to provide real life learning experiences.

We have also designed e-learning programs.