Welcome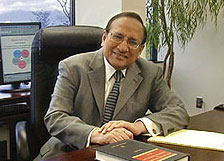 Bankworld Inc. is dedicated to fostering economic development and poverty reduction worldwide in proud partnership with such distinguished organizations as the US Agency for International Development, the World Bank, the Asian Development Bank, FIRST Initiative, and the US Department of the Treasury - as well as via direct engagements with national governments and financial sector institutions.
Having advanced these important causes in over 75 countries to date, we note with humility and gratitude the opportunity we have had to better the lives of hundreds of millions of people around the globe.
Bankworld's predecessor company began its work in the early 1990s modernizing the world of banking in the US and abroad. Since 1998, Bankworld has been engaged in the full breadth of financial sector and beyond, offering an array of consulting, technical assistance and training services.
Bankworld's mission is not only to help transfer knowledge and implement best practices, but to also inspire among our counterparts an enthusiasm and motivation to succeed through the use of such knowledge and practices.
The "Bankworld" brand has earned its prestige as a dependable promise of quality. By applying Bankworld's 4Cs, Character, Caring, Competence and Class, to each activity we perform, our staff members in the field and at the home office have acquired a reputation for performance that is comparable to, if not surpassing that of, companies many times our size.
We welcome you to our web site so you can learn about who we are and what we do, and we look forward to a most pleasant and productive association with you.

Bharat Bhargava
Chairman & CEO